为筹备分会的成立,天津分会的影友们连日来十分辛苦,做了大量的工作,并精心策划安排来自总会和各地分会的影友们在周边山村和海边采风创作,使与会影友们非常的满意。
In order to prepare for the establishment of the branch, the film friends of Tianjin Branch have worked very hard in recent days, and have done a lot of work. They have carefully planned and arranged for the film friends from the Federation and branches to collect wind and create in the surrounding mountain villages and seaside, which makes the film friends very satisfied.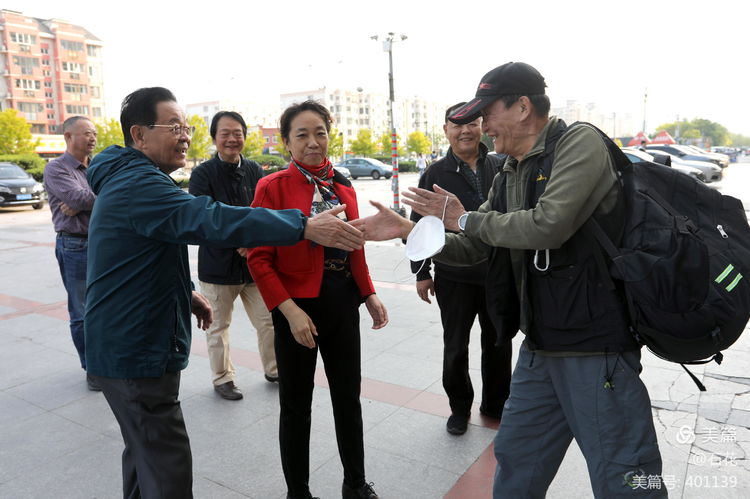 4月26日下午,各地参会人员陆续抵达天津。
On the afternoon of April 26, participants from all over the country arrived in Tianjin one after another.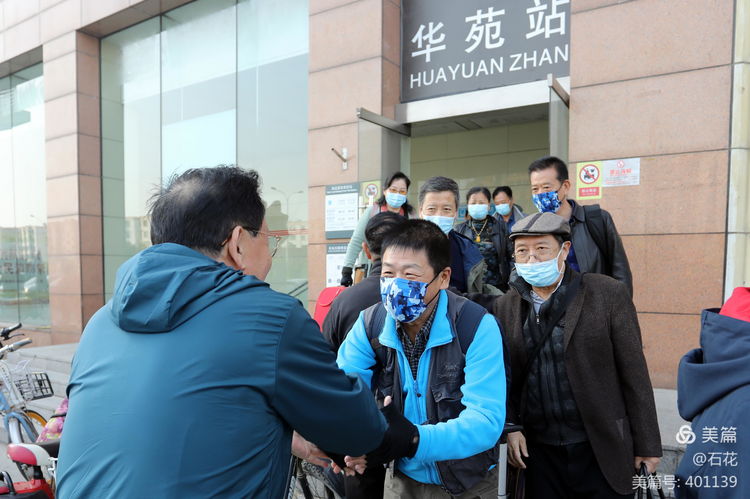 热情接待
Warm reception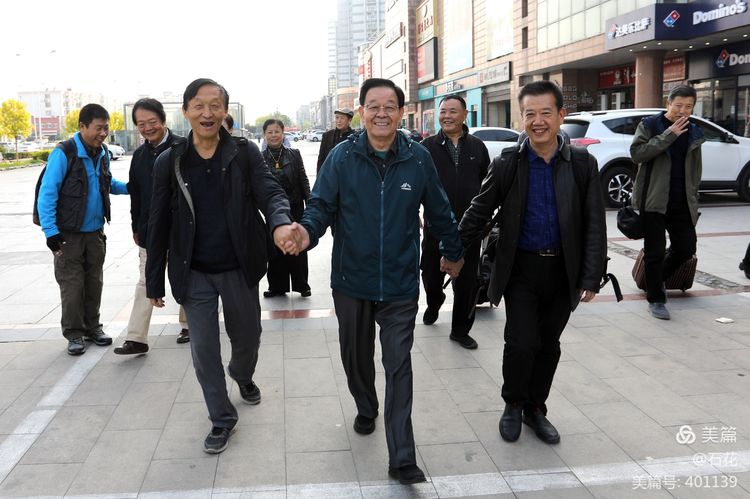 长岛一别再相聚,分外亲切,手牵手往前走。
Long island farewell to meet again, particularly cordial, hand in hand to move forward.

迎接路上也有聊不完的话题
There are endless topics on the way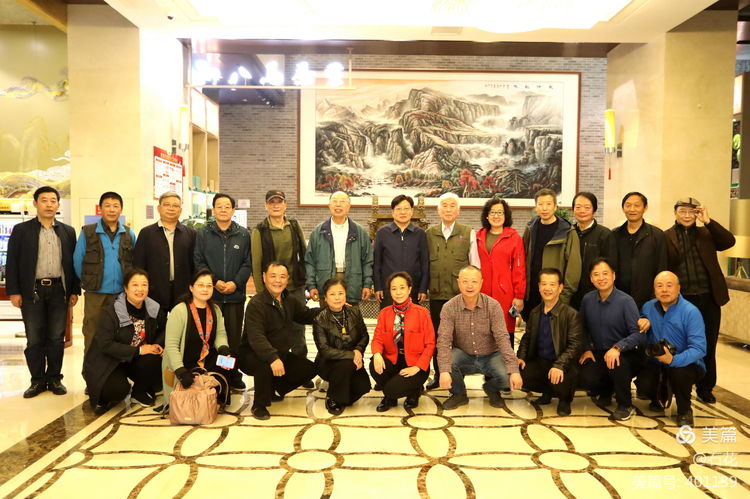 久别相逢,合影留念是不可少的。
It is necessary to take a group photo when we meet after a long separation.

4月27日上午,我们来到天津五大道"扫街",这里是一个以由南向北并列着的马场道、睦南道、大理道、常德道、重庆道这五条道路为主的一个街区的国家国家4A级旅游景区。是迄今天津乃至全中国保留最为完整的洋楼建筑群。
On the morning of April 27, we came to "street sweeping" of Tianjin Fifth Avenue, a national 4A tourist attraction with five main streets, namely, horse road, munnan Road, Dali Road, Changde Road and Chongqing Road, which are parallel from south to north. It is the most complete building group reserved by Tianjin and even China.
认真讲述,微笑倾听,好和谐。
Talk seriously, smile and listen, good harmony.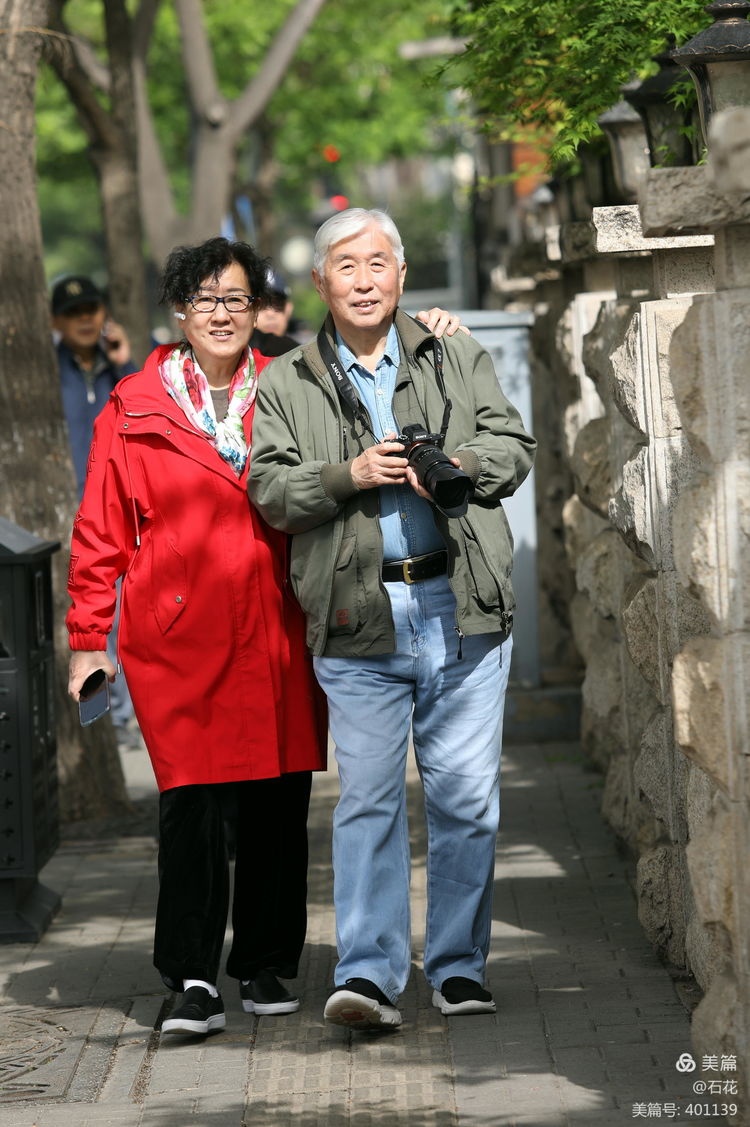 共同的摄影爱好,走着也要拍一张,让第三只眼睛来纪实。
A common hobby of photography is to take a picture while walking, so that the third eye can record the facts.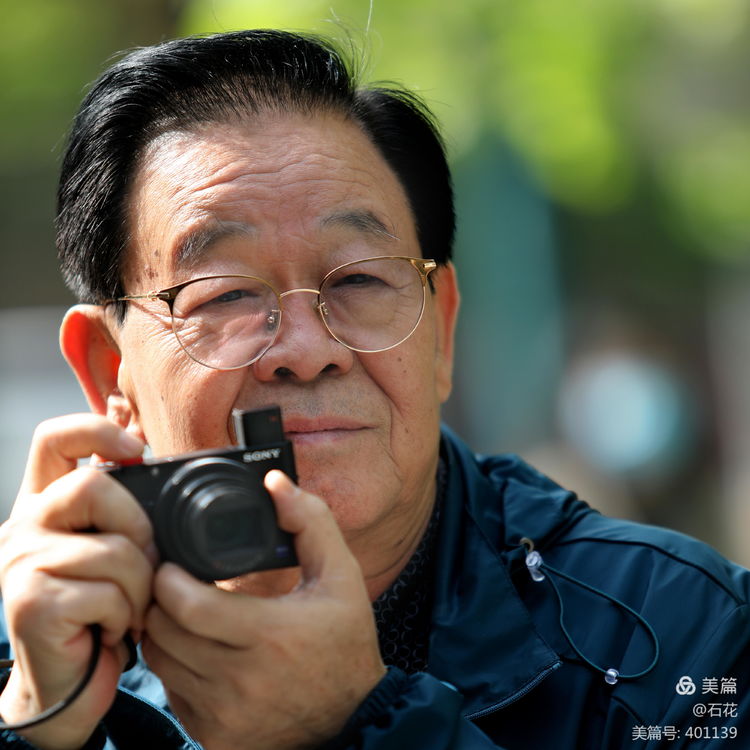 脱下戎装的他,我们可爱的执行主席陆其杰,面对这一座座展现各国建筑风格的古老洋建筑,少将陷入一片沉思……。
Taking off his military uniform, our lovely executive chairman, Lu Qijie, is lost in deep meditation when facing these ancient foreign buildings which show the architectural styles of various countries.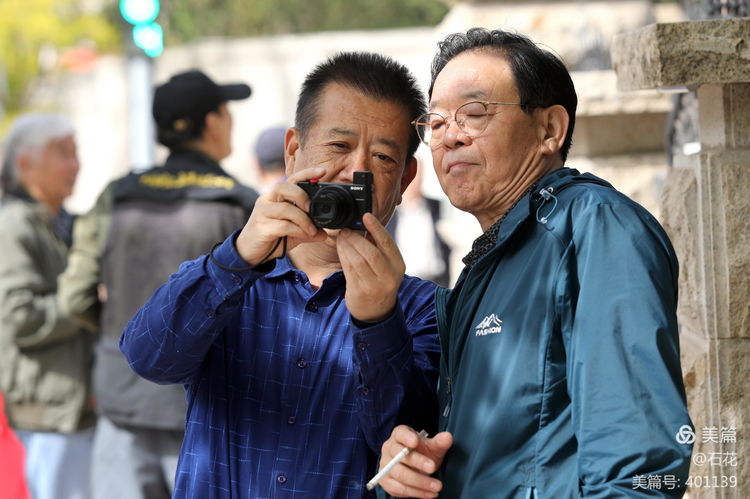 分享作品
Share your work

仰望天津的历史与未来
Looking forward to the history and future of Tianjin

独乐乐不如众乐乐
It is much joyful to share the joy than enjoy alone.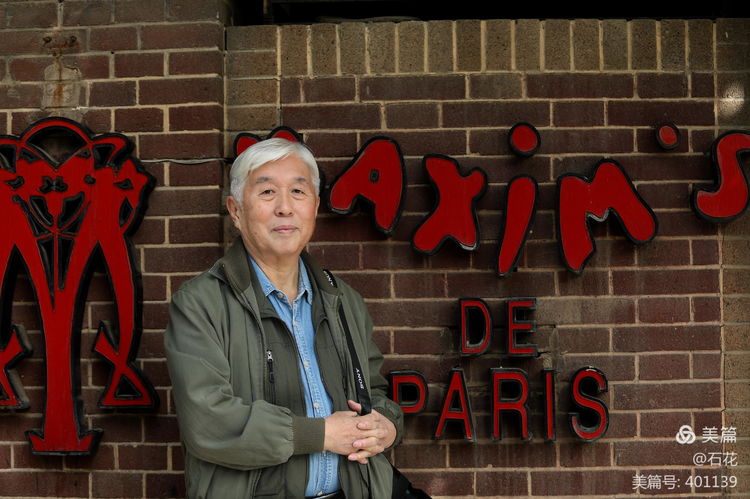 虽然满头白发,留影必须找个时尚背景。
Although white hair, take a picture must find a fashion background.

发现美景,咔咔咔,喀喀喀!
Discover the beauty, click, click, click!

满面笑容体现出了天津的热情
The smile shows Tianjin's enthusiasm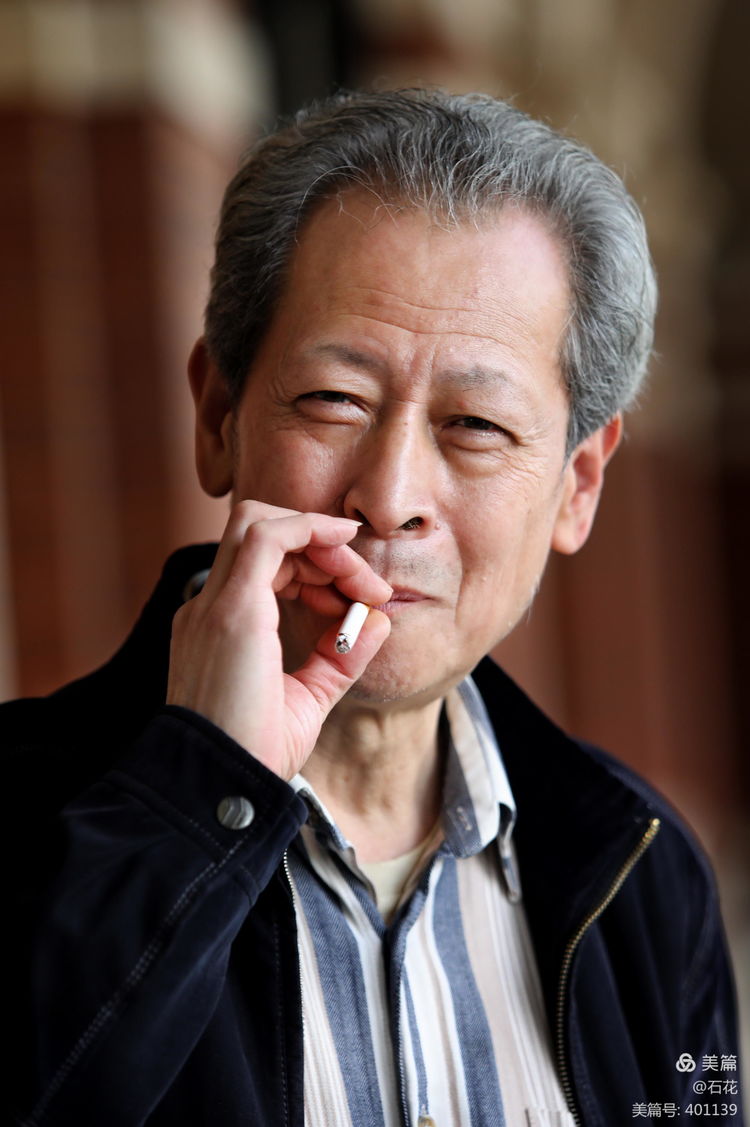 如释重负的潇洒,连抽烟就是这么酷。
Relaxed and unrestrained, even smoking is so cool.

回头一眸也是那么的惹人醉
Looking back is also so intoxicating

惊鸿一瞥,摄影的直觉依旧那么的敏锐。
At a glance, the intuition of photography is still so sharp.

气势,这就是海洋摄影人的气势!
Momentum, this is the momentum of marine photographers!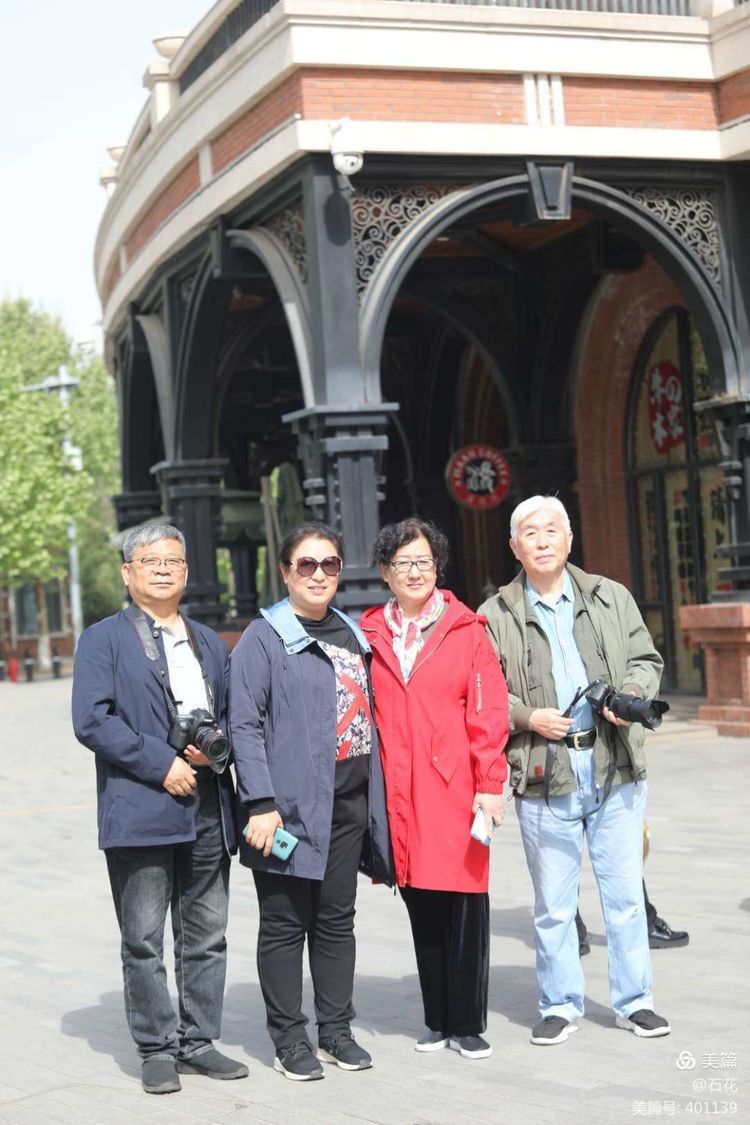 马上离开"五大道",驱车直奔蓟县西井峪了,抽空留个影。
Immediately leave "five Avenue", drive straight to Jixian xijingyu, take time to take a picture.

哎呦喂,忙碌的孟昭澄主席,还在向秘书长交代工作,让大家在天津必须招待好。
Ouch, the president is really busy and still gives the secretary general a presentation, so that everyone in Tianjin must be well entertained.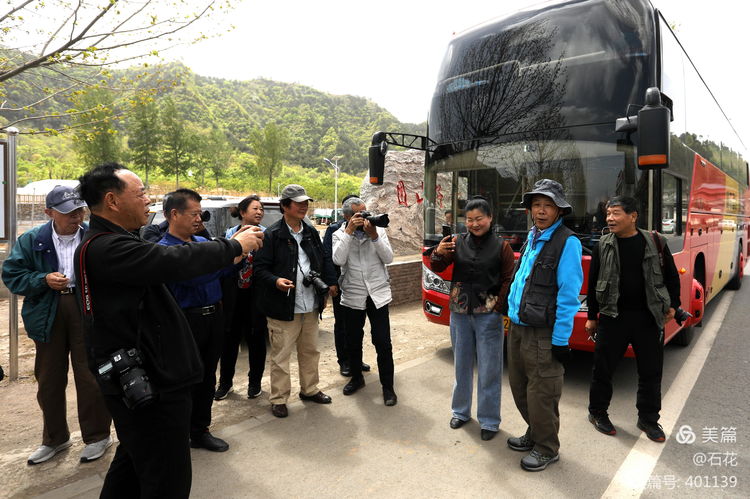 不知不觉成为免费的模特,一脸的惊诧,但也露出了笑容。
Unconsciously become a free model, a face of surprise, but also showed a smile.

蓟县西井峪民俗摄影村为中国历史文化名村,其独特的石砌风貌民居和醇厚的山村民俗民风,吸引了八方游客观光,是远近闻名的摄影村。
Xijingyu folk photography village in Jixian county is a famous village of Chinese history and culture. Its unique stone style and mellow folk customs in mountain village attract tourists from all over the world. It is a famous photography village.
在停车场,也要召开会员摄影交流会,多么敬业的一个团体。
In the parking lot, we have to hold a photo exchange meeting for members. What a dedicated group.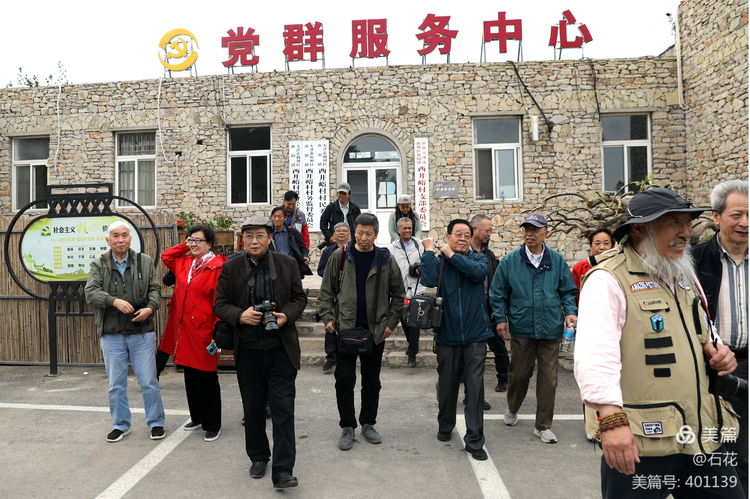 西井峪村保留的由石头垒砌房屋约占村庄的三分之二,且多为清末民初的老房屋,是天津市域内知名度较高、规模较大、传统风貌保存较完整的历史村落,具有重要历史、文化和艺术价值。
The stone houses in xijingyu village account for about two-thirds of the village, and most of them are old houses in the late Qing Dynasty and the early Republic of China. It is a well-known, large-scale and well preserved historical village with important historical, cultural and artistic values in Tianjin.
看到横卧这里的大招牌,不知道有多少摄影人踏进过,反正,我们是来了。
I don't know how many photographers have stepped into the big sign lying here. Anyway, we are here.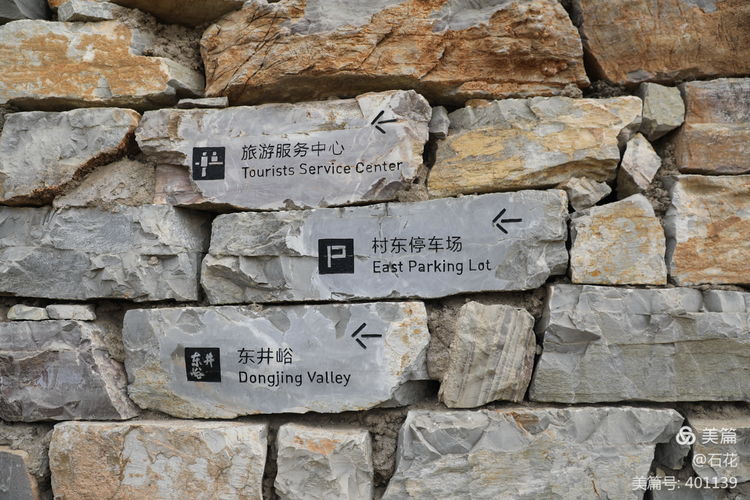 风吹不到,偷不走的导向牌,就是这么的霸气。
The guide card that can't be stolen is so domineering.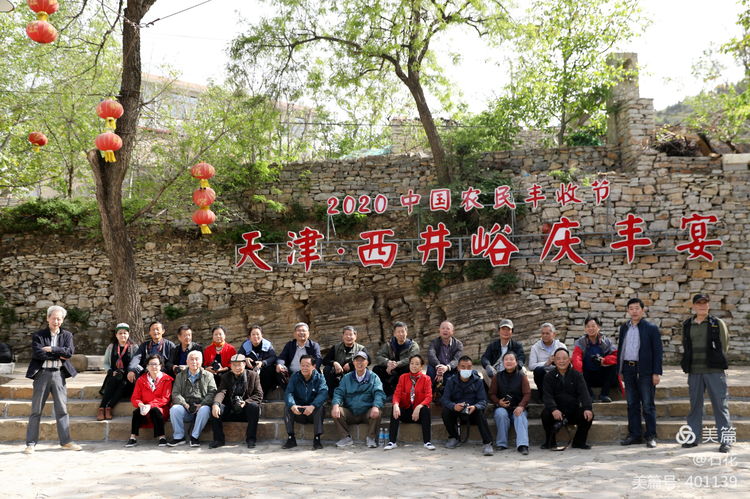 台阶当凳,愉悦合影。
Step as stool, happy group photo.

矫健的步伐一直走在摄影的路上。
Vigorous pace, has been walking on the road of photography.

街头抓拍就是这样练就的
This is the way to practice Street capture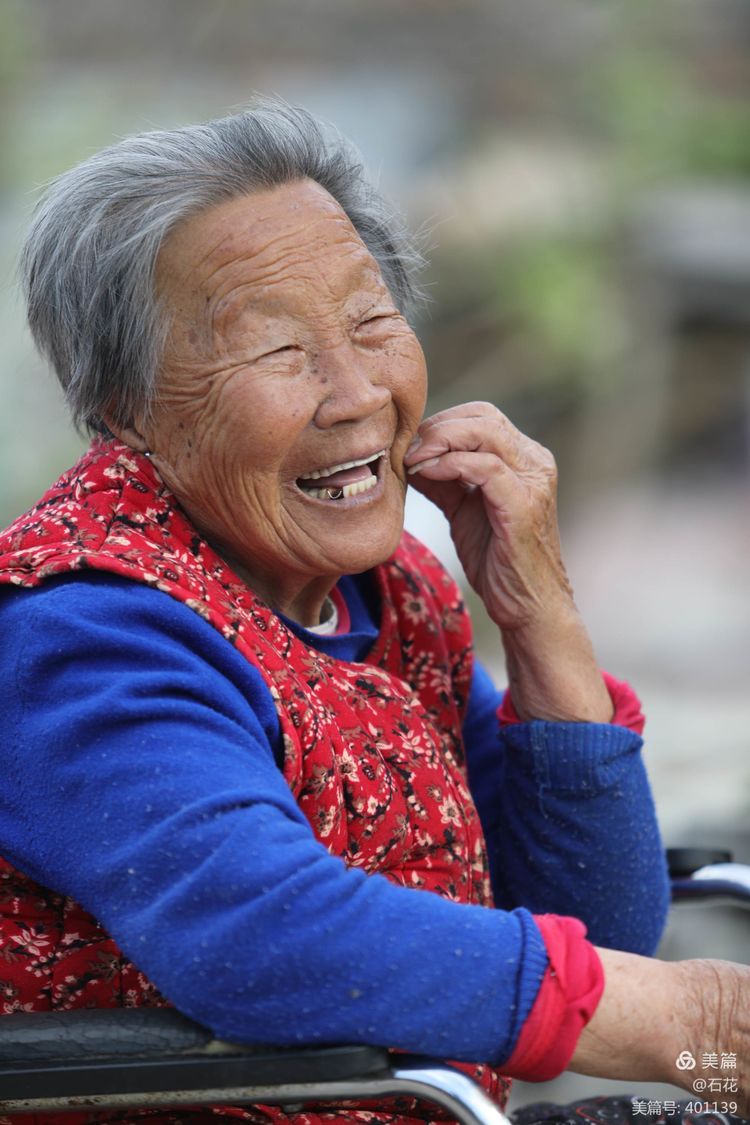 《幸福中国人》,天津民俗作品出笼了,摄影作品就是这样拍出来的。
Happy Chinese, Tianjin Folk works are out of the box, photography is just like this.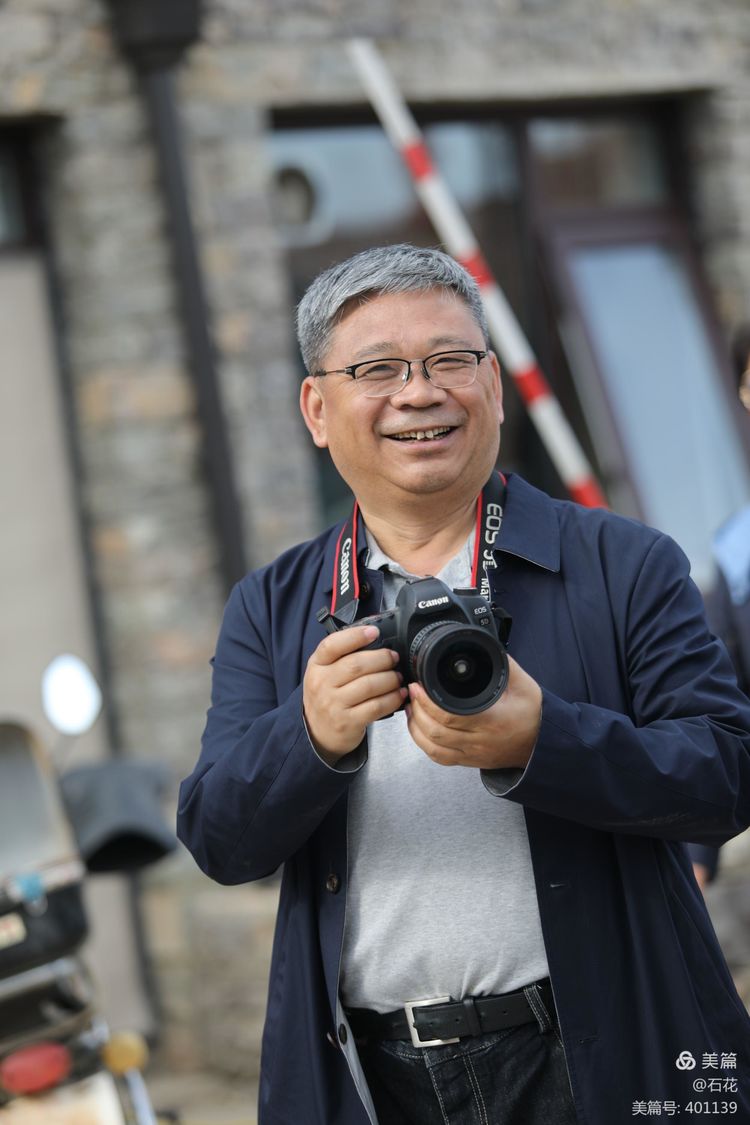 嘿嘿,是我拍的,您信吗?我就不告诉你《幸福中国人》民俗作品是谁拍的!
Hey, hey, it's me. Do you believe it? I won't tell you who shot the folk works of happy Chinese!

你就嘚瑟吧,你的摄影水平大家都知道?
You are just, your photography level knows?

奥,我算看明白了,我就装装深沉吧。
Oh, I see. I'll pretend to be deep.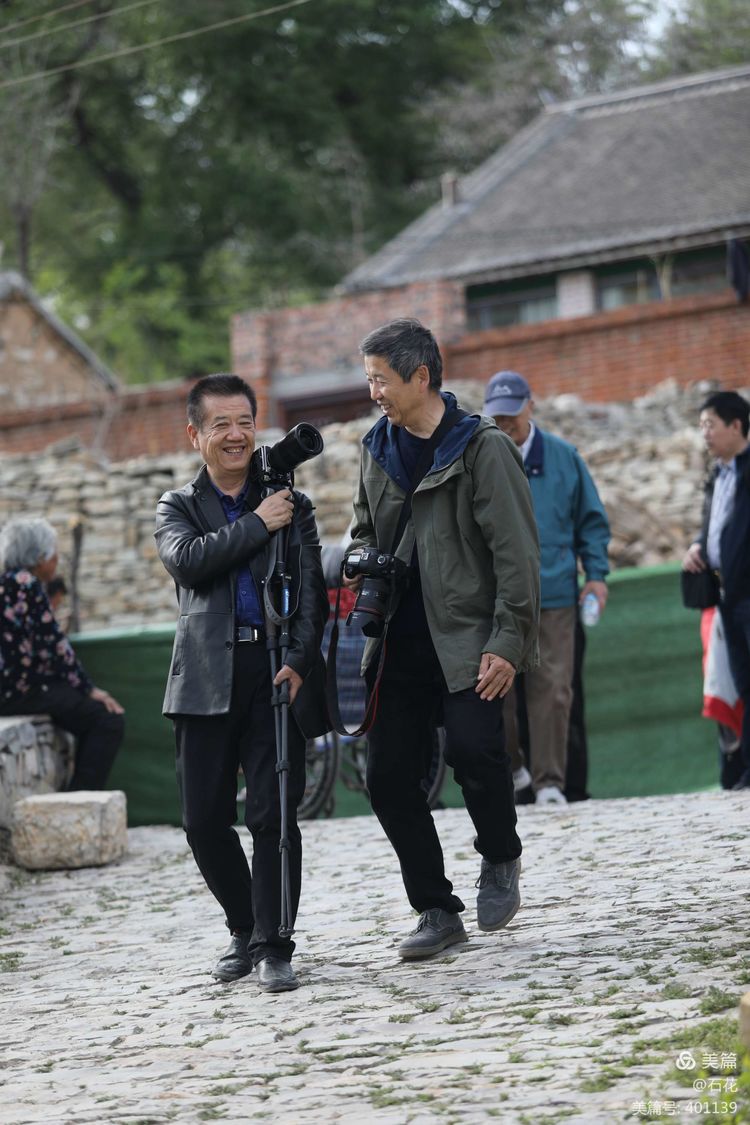 嘿嘿,到底那张《幸福中国人》作品,谁拍的?
Hehe, who shot the happy Chinese?

街拍继续
Street Photos continue

走在天津古道上
Walking on the ancient road of Tianjin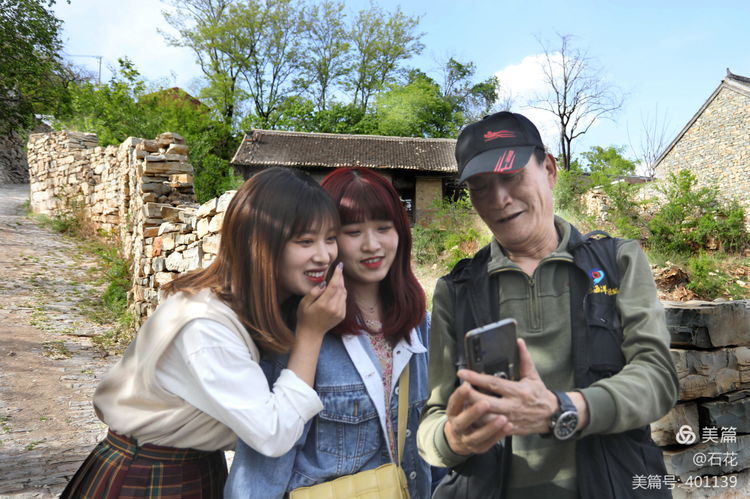 拍摄的不美,我会不开心的。哈哈,姑娘开心的露出笑容了。
If the shooting is not beautiful, I will not be happy. Ha ha, the girl smiles happily.

又一幅《翘望历史往事》作品出笼。
Another piece of "looking forward to the past" came out.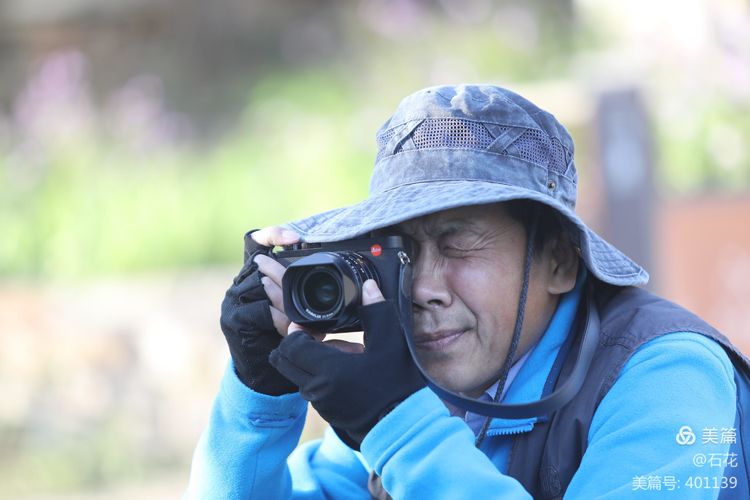 屏住呼吸,闭上眼睛,去猎摄作品,这姿势,也太专业了。
Hold your breath, close your eyes, go hunting and shooting. This posture is too professional.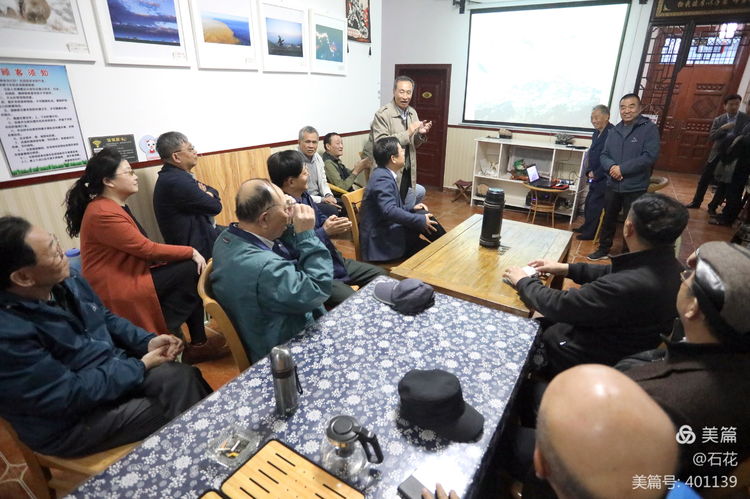 转眼到了晚上,大家相聚一堂,与天津摄影家进行面对面的交流。
In the twinkling of an eye, in the evening, we got together to have face-to-face communication with Tianjin photographers.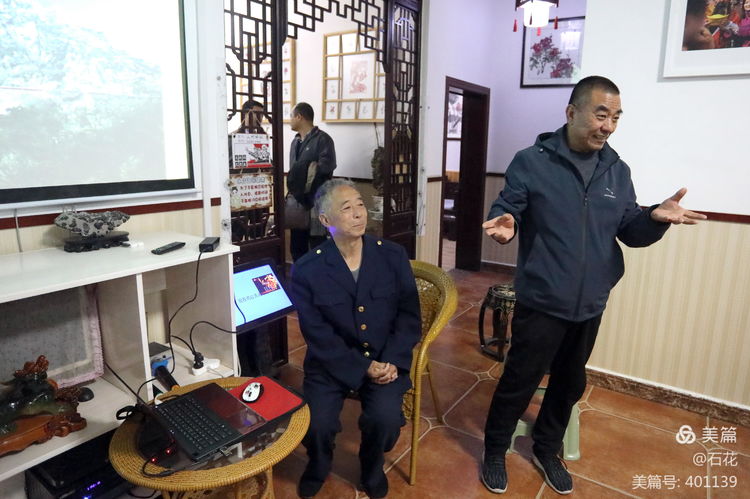 天津市文旅摄影协会副主席章声和当地老摄影家王广山以自己的值守和毅力坚持拍摄身边的民俗、风光为我们树立了榜样。
Zhang Sheng, vice chairman of Tianjin culture and tourism Photography Association, and Wang Guangshan, an old local photographer, set an example for us by persisting in photographing the folk customs and scenery around us.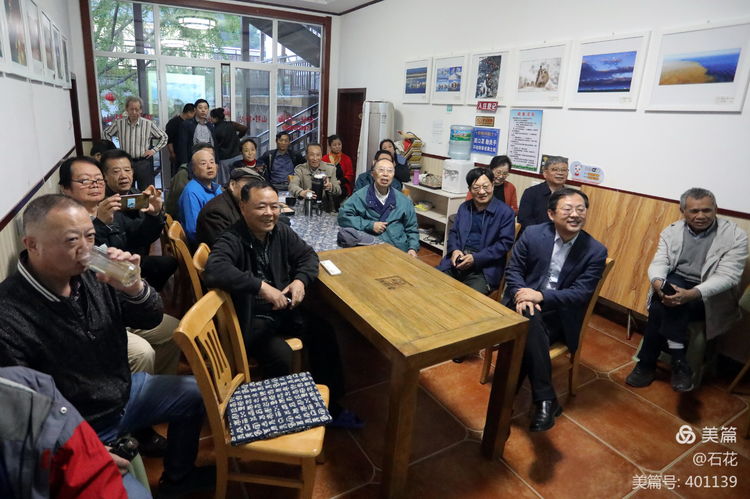 坐下来,分享一天的快乐吧。
Sit down and share the joy of the day.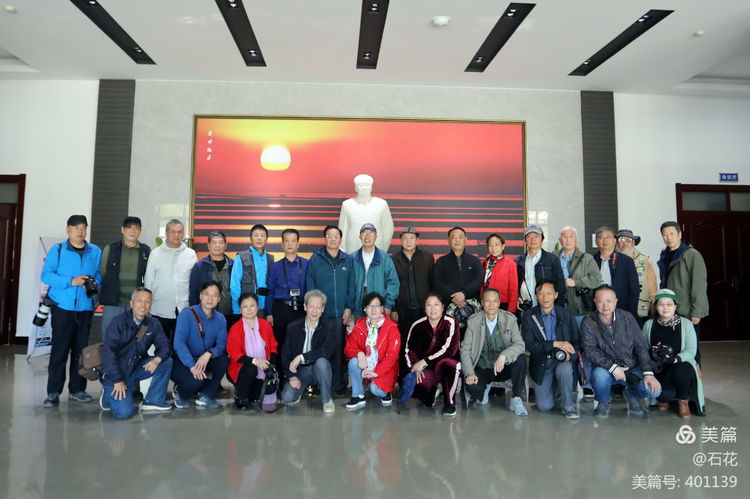 "盐"大家都不陌生,但盐的历史您又了解多少呢?今天我们一起走进天津汉沽盐场一探究竟。28日上午,我们来到有着1000多年历史的天津汉沽盐场参观采风。
Everyone is familiar with salt, but how much do you know about the history of salt? Today, let's walk into Tianjin Hangu salt farm to find out. On the morning of the 28th, we came to Tianjin Hangu saltern, which has a history of more than 1000 years, to visit the folk customs.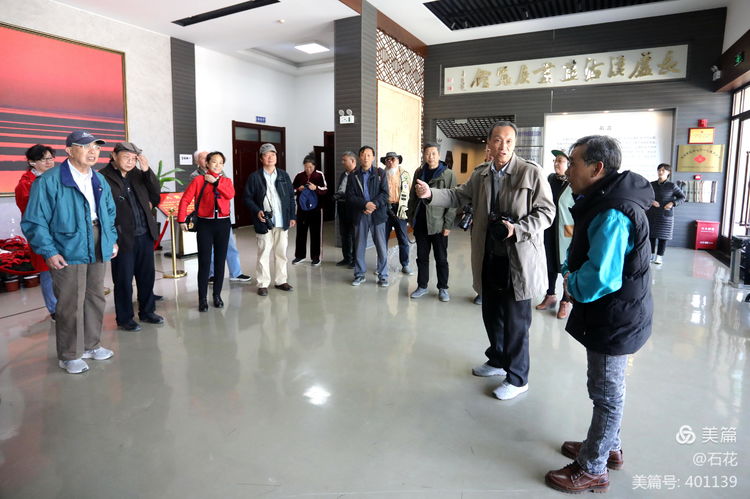 关于天津汉沽盐场的历史往事,我来给您找个导游讲讲吧。
Let me tell you something about the history of Tianjin Hangu salt farm.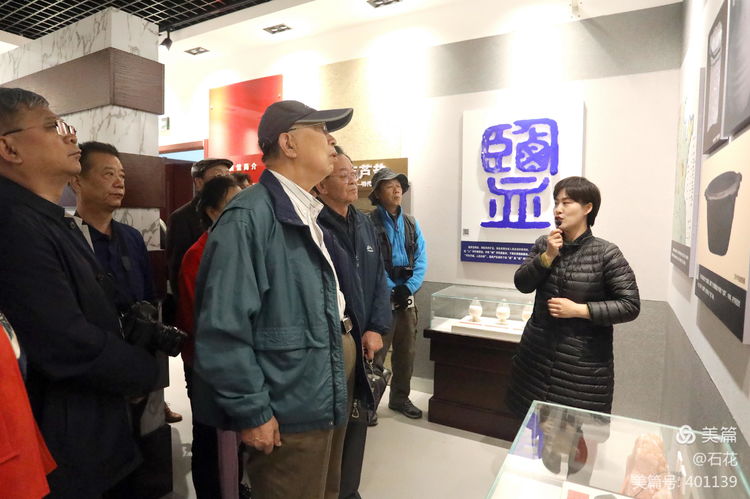 汉沽盐场前身曾名为"芦台场"。据史料记载,"芦台场"始建于公元九二五年(后唐同光三年)。
The predecessor of Hangu salt farm was once known as "lutaichang". According to historical records, "lutaichang" was built in 925 ad (the third year of Tongguang in the later Tang Dynasty).

这里所产原盐白润透明,品质纯正,被誉为"芦台玉砂",名列贡盐,咦!还真是名副其实。
The raw salt produced here is white, transparent and pure in quality. It is known as "Lutai jade sand" and ranked as tribute salt. It is really worthy of the name.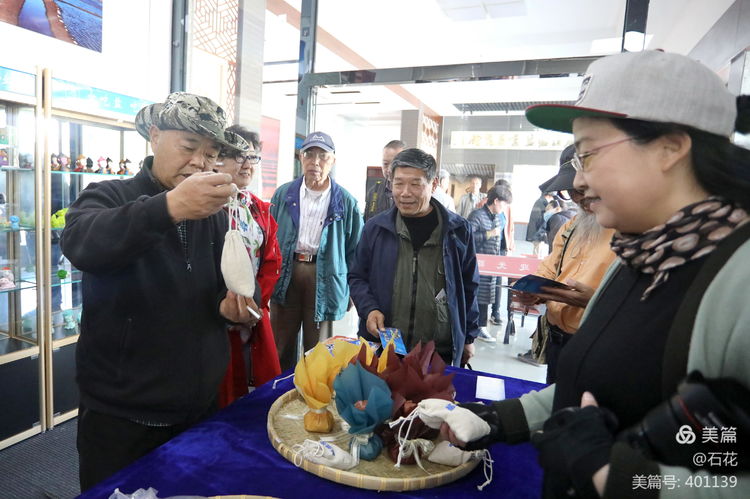 了解一下旅游纪念品,也是一种开阔眼界。
Learn about tourism souvenirs and a broad eye.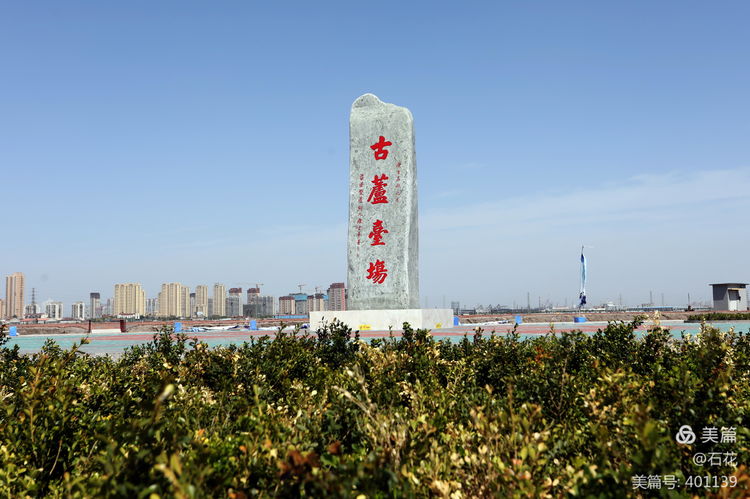 天津长芦汉沽盐场有限责任公司
Tianjin Changlu Hangu salt farm Co., Ltd

蔡家堡古风船"弘顺号",展示600年渔家文化。从上世纪六十年代开始,风帆船逐步被机动船代替。600多年的变迁,形成蔡家堡村特有的渔家文化。为了更好地保护和传承渔家文化,蔡家堡村渔民追古思源,再造了古风船"弘顺号"。条件具备后,将开发"海上一日游"活动,让游客亲身体验古代渔民出海打鱼的生活。
Caijiabao ancient boat "Hongshun" shows 600 years of fisherman culture. Since the 1960s, sailboats have been gradually replaced by motor boats. After more than 600 years of changes, the unique fisherman culture of caijiapu village has been formed. In order to better protect and inherit the fishermen's culture, the fishermen of caijiapu village went after the ancient times and rebuilt the ancient wind boat "Hongshun". When the conditions are met, a "one-day tour on the sea" will be developed to let tourists experience the fishing life of ancient fishermen.
雪白的汉沽盐山
The snow white salt mountain of Hangu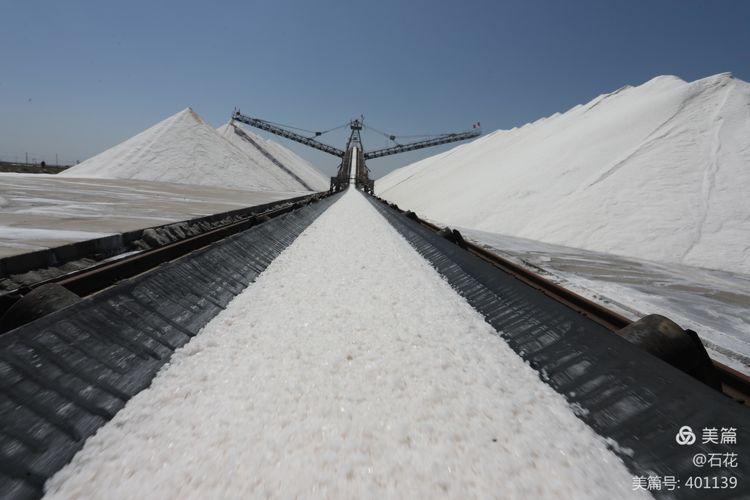 生活中人人离不开盐,这才是《盐之路》。
Everyone can't live without salt. This is the road to life.

汉沽盐场是中国最早的临海盐场,也是中国有史记载的最早的海盐盐场。京津冀首家盐业风情游览区就位于这里。
Hangu salt farm is the earliest coastal salt farm in China, and it is also the earliest recorded one in Chinese history. Beijing Tianjin Hebei's first salt industry scenic spot is located here.
芦汉沽盐场盐东方红火车头也要来打卡。
Luhangu salt farm salt Dongfanghong locomotive also wants to punch in.

孟昭澄主席看到东方红火车头,是不是有点万千感慨。
When President Meng Zhaocheng saw Dongfanghong locomotive, he felt a lot of emotion.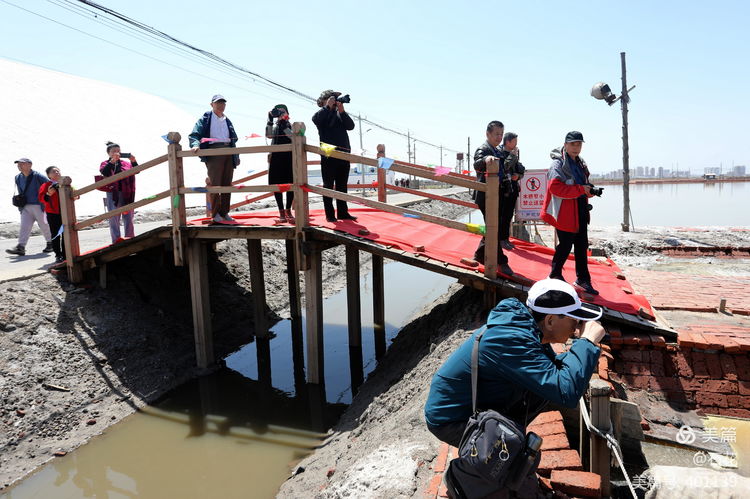 汉沽盐场木桥
Wooden bridge of Hangu saltern
盐,从这里运往诗和远方。
Salt, from here to poetry and distance.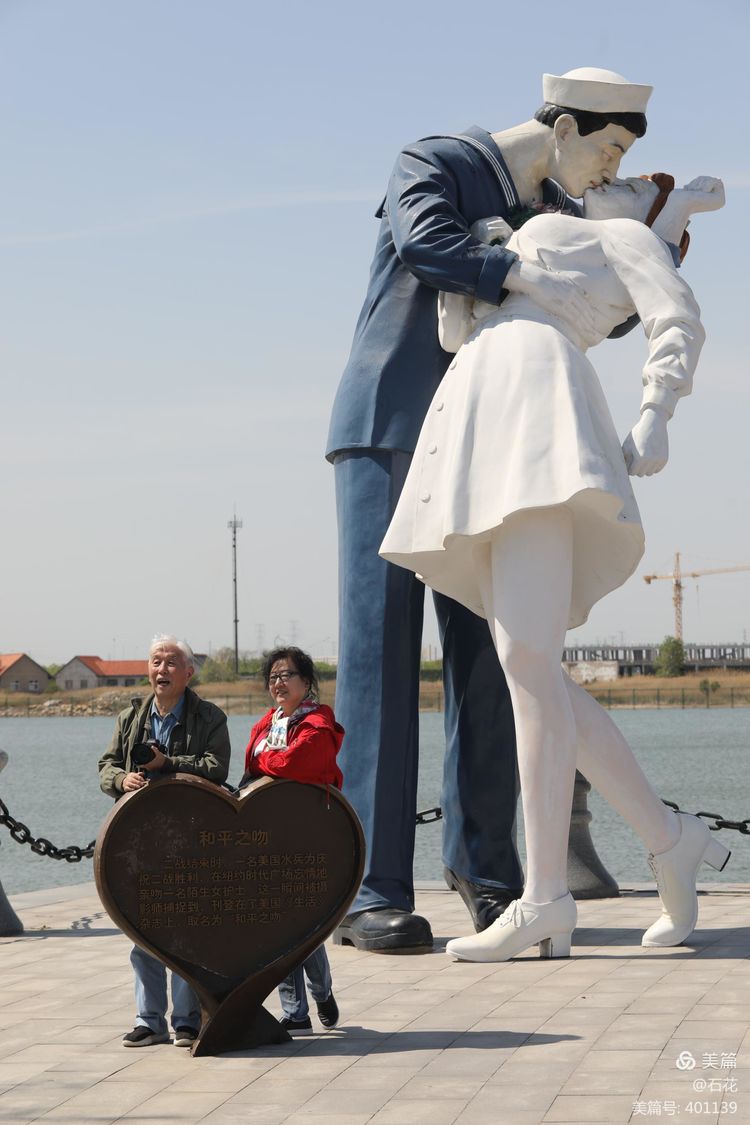 《和平之吻》
天津航母公园美军士兵和苏联姑娘接吻来历

"和平之吻"成为一种标志,成为人们渴望和平、庆贺和平的标志。故事发生在1945年的 8月15日,当日本法西斯宣布投降的时候,第二次世界大战结束的消息传到美国纽约时代广场时一位欣喜若狂的海军士兵激动地搂过身旁一位陌生护士,旁若无人地长时间亲吻起来。

Kiss of peace
The origin of kissing between American soldiers and Soviet girls in Tianjin aircraft carrier Park
"Kiss of peace" has become a symbol of people's desire for peace and celebration of peace. The story takes place on August 15, 1945, when the Japanese fascists announced their surrender and the news of the end of the second world war spread to Times Square, New York, USA, a ecstatic Navy soldier excitedly hugged a strange nurse beside him and began to kiss for a long time.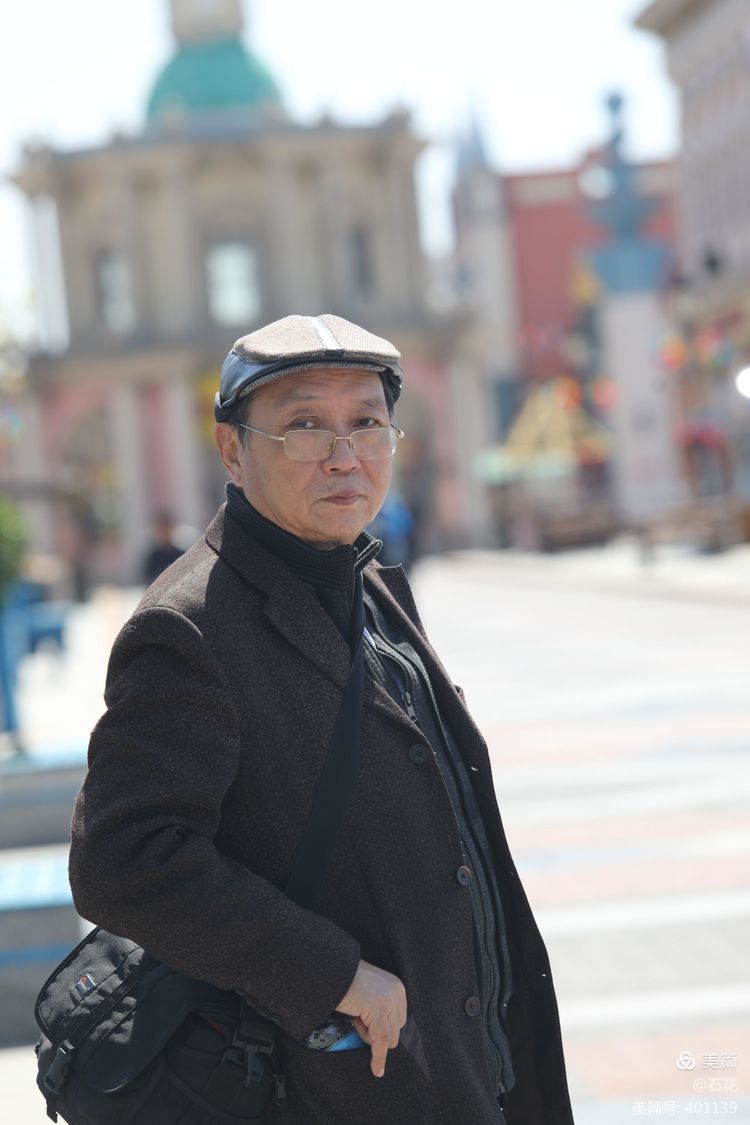 和平之吻,感动世界,也感动到了我!
The kiss of peace touched the world and me!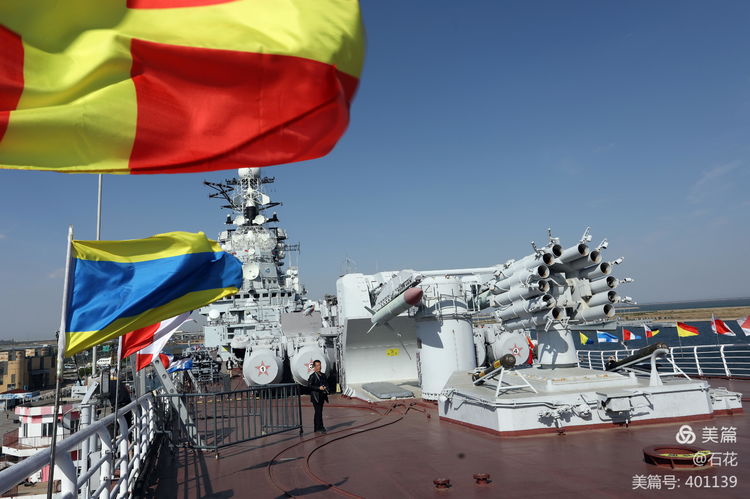 天津滨海航母主题公园(以下简称"滨海航母")位于天津市滨海新区汉沽八卦滩,为国家AAAA级旅游景区,总规划面积22万平方米,是以"基辅"号航母为主体,集航母观光、武备展示、主题演出、会务会展、拓展训练、国防教育、娱乐休闲、影视拍摄八大板块为一体的大型军事主题公园。
Tianjin Binhai aircraft carrier theme park (hereinafter referred to as "Binhai aircraft carrier") is located in Bagua beach, Hangu, Binhai New Area, Tianjin. It is a national AAAA tourist attraction with a total planning area of 220000 square meters. It is mainly composed of "Kiev" aircraft carrier, and integrates aircraft carrier sightseeing, weapon display, theme performance, conference and exhibition, outward bound training, national defense education, entertainment and leisure It is a large-scale military theme park with eight film and television shooting plates as a whole.
参观航空母舰公园。
Visit the aircraft carrier park.

天津滨海航母主题公园聘请国际著名规划公司英国阿特金斯和国内顶尖旅游策划机构上海奇创联合进行主题公园的规划设计与项目策划,构建"一轴一心两区"的总体布局,即航母景观主轴、基辅航母核心、军事观光区、军事体验区。
Tianjin Binhai aircraft carrier theme park employs Atkins, a famous international planning company, and Shanghai Qichuang, a top domestic tourism planning agency, to jointly carry out the planning, design and project planning of the theme park, and build the overall layout of "one axis, one center, two zones", namely, the main landscape axis of the aircraft carrier, the core of the Kiev aircraft carrier, the military sightseeing zone and the military experience zone.
天津滨海航母旅游集团有限公司对基辅号航空母舰进行恢复性改造,最大限度保持原舰风貌,重现水兵工作与生活的场景,围绕军事主题开发参与性娱乐项目,舰上开放面积8万余平米,设有作战指挥中心、情报舱、航母科技馆、舰船发展史、水兵倾斜舱、勇士走廊等几十个项目。舰下建设世博天津馆、码头广场、4D影院、航母野战营等特色项目。
Tianjin Binhai aircraft carrier Tourism Group Co., Ltd. has carried out a restorative transformation of the Kiev aircraft carrier to maintain the style of the original ship to the greatest extent, reproduce the scene of the sailors' work and life, and develop participatory entertainment projects around the military theme. The open area of the ship is more than 80000 square meters, with a war command center, an information module, an aircraft carrier science and Technology Museum, a ship development history, a sailors' inclined cabin, an aircraft carrier science and Technology Museum Warrior corridor and other dozens of projects. Under the ship, Tianjin Expo pavilion, dock square, 4D cinema, aircraft carrier field camp and other characteristic projects will be built.
最后祝贺中国国际海洋摄影协会天津分会成立,大家共同祝愿,富有光荣传统、智慧勤奋的天津摄影家和摄影工作者,在中国国际海洋摄影协会的带领下,团结奋斗,继续发奋,创作出更多更好的摄影作品,为海洋摄影事业做出新的更大的贡献!
同时,感谢中国摄影家协会会员、中国国际海洋摄影协会宣传部长、山东东方国际摄影艺术促进会副秘书长马卫国(石花),为此次天津分会成立做出的贡献,大家不会忘记你的付出。
真正的友情,战得胜时间,抵得住流年,经得起离别,受得住想念。亲爱的会员们,让我们共同期待下次再聚首。
Finally, congratulations on the establishment of Tianjin Branch of China International Association of marine photography. We all wish that Tianjin photographers and photographers with glorious tradition, wisdom and diligence, under the leadership of China International Association of marine photography, work hard together to create more and better photographic works and make new and greater contributions to the cause of marine photography!
At the same time, I would like to thank Ma Weiguo (Shihua), member of China Photographers Association, publicity director of China International Association of marine photography, and Deputy Secretary General of Shandong Oriental International Photographic Art Promotion Association, for his contribution to the establishment of Tianjin Branch. We will not forget your contribution.
True friendship, the time of victory, can withstand fleeting time, can stand parting, can stand missing. Dear members, let's look forward to meeting again next time.
作者石花(左一)与任树高老师夫妇及朱正主席合影留念。
作者简介:

  马卫国(石花)
  中国摄影家协会会员
  中国国际海洋摄影协会宣传部长
  山东东方国际摄影艺术促进会副秘书长
中国国际海洋摄影协会 办公室发布

2021年05月10日